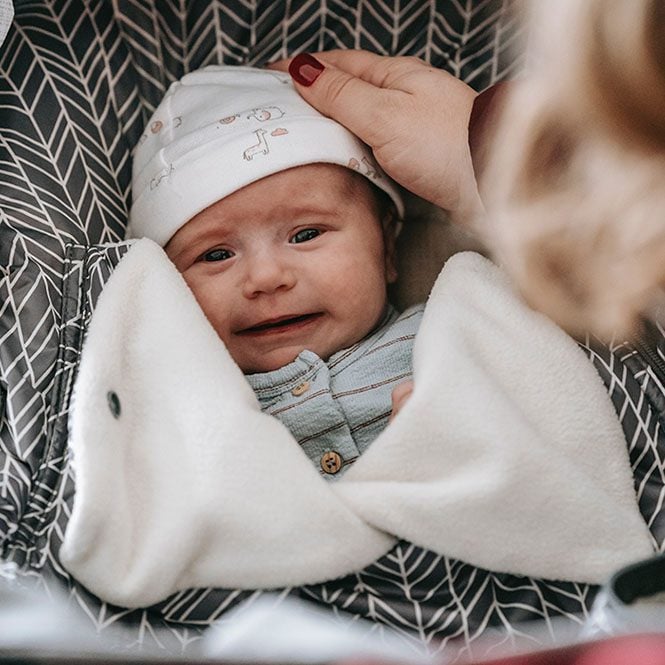 IT'S COMMON ENOUGH to be tongue-tied in the sense of not being able to get your words out, but a tongue tie is also a real medical condition, as is a lip tie. These conditions are both caused by pieces of tissue in the mouth called frena. One frenum connects the tongue to the floor of the mouth, and another connects the upper lip to the upper gums. We can treat overgrown ones in infants at our Westminster pediatric dentistry.
Does a Tongue Tie Really Need Treatment?
So what happens if you don't treat a tongue-tie? If your child has been diagnosed with a tongue tie, it's crucial to understand the potential consequences of leaving it untreated. While some tongue ties may not cause immediate problems, they can lead to various issues down the road if not addressed. Here are some of the potential complications that can arise from an untreated tongue tie:
1. Difficulty With Breastfeeding
For infants, a tongue tie can significantly impact breastfeeding. The restricted movement of the tongue can make it challenging for the baby to latch properly, leading to inadequate milk transfer, poor weight gain, and frustration for both the baby and mother. Treating a tongue tie can improve breastfeeding success and establish a healthy feeding routine.
2. Speech and Language Development Issues
As children grow older, an untreated tongue tie can affect their speech and language development. The limited mobility of the tongue can hinder proper pronunciation of certain sounds, resulting in speech impediments, articulation difficulties, and communication challenges. Early intervention through a frenectomy can help prevent or address these issues, promoting optimal speech and language development.
3. Oral Hygiene Concerns
A tight frenulum can make it difficult to properly clean and maintain oral hygiene. Inadequate access to certain areas of the mouth can lead to an increased risk of tooth decay, gum disease, and oral infections. By addressing the tongue tie, individuals can enhance their ability to clean their teeth and gums effectively, reducing the risk of oral health problems.
4. Digestive Issues
In some cases, an untreated tongue tie can contribute to digestive issues. When a baby or child cannot properly latch or suck, it may lead to swallowing excessive air while feeding. This can result in colic, gas, reflux, and other digestive discomforts. By releasing the tongue tie, infants and children can achieve better oral function, leading to improved feeding and digestion.
5. Emotional and Social Impacts
The impact of an untreated tongue tie can extend beyond physical concerns. Difficulties with breastfeeding, speech, and communication can affect a child's self-esteem, social interactions, and overall confidence. Timely treatment can help prevent these emotional and social consequences, allowing children to flourish and thrive in their daily lives.
Every Lip or Tongue Tie Is Different
It's important to remember that each case is unique, and the severity of a tongue tie can vary. Consulting with a healthcare professional, such as an experienced dentist or oral surgeon, is crucial to assess the specific situation and determine the most appropriate treatment approach. They can guide you through the process, provide personalized recommendations, and address any concerns you may have.
By addressing a tongue tie early on through a frenectomy, individuals can prevent or mitigate potential complications, promoting optimal oral health, development, and overall well-being. Don't hesitate to seek professional advice and explore treatment options to give your child the best chance for a healthy and happy future.
How We Treat Lip and Tongue Ties
Fortunately, with modern dentistry, there's an easy fix for lip and tongue-ties. A simple surgery called a frenectomy can be done to remove or reduce the abnormal frenum. In cases where the lip or tongue's movement is restricted and particularly if there is pain or discomfort, the procedure is definitely worth considering.
A frenectomy is a very quick procedure with a short recovery time. In most cases, the procedure is performed by oral surgeons or periodontists (gum health specialists). They will first numb the area, then make a small incision in the frenum to release, reduce, or remove it.
Some doctors use laser surgery to cut through the tissue and shorten recovery time. A laser also lowers the (already small) risk of complications. Make sure to follow all post-operation instructions to achieve the best results with the shortest recovery.
Your Westminster Pediatric Dentist Can Diagnose a Lip or Tongue Tie
For most of us, frena aren't something we ever have to think about because they aren't causing us problems, but if you believe your child's might be interfering with the normal function of their lips or tongue, schedule an appointment with the pediatric dentist to find out. We can take a look and determine whether your child would benefit from a frenectomy. You can learn more about us by checking our business page, and make sure to get directions before heading our way.
Taking care of our patients' smiles is what makes us smile!
Top image used under CC0 Public Domain license. Image cropped and modified from original.
The content on this blog is not intended to be a substitute for professional medical advice, diagnosis, or treatment. Always seek the advice of qualified health providers with questions you may have regarding medical conditions.